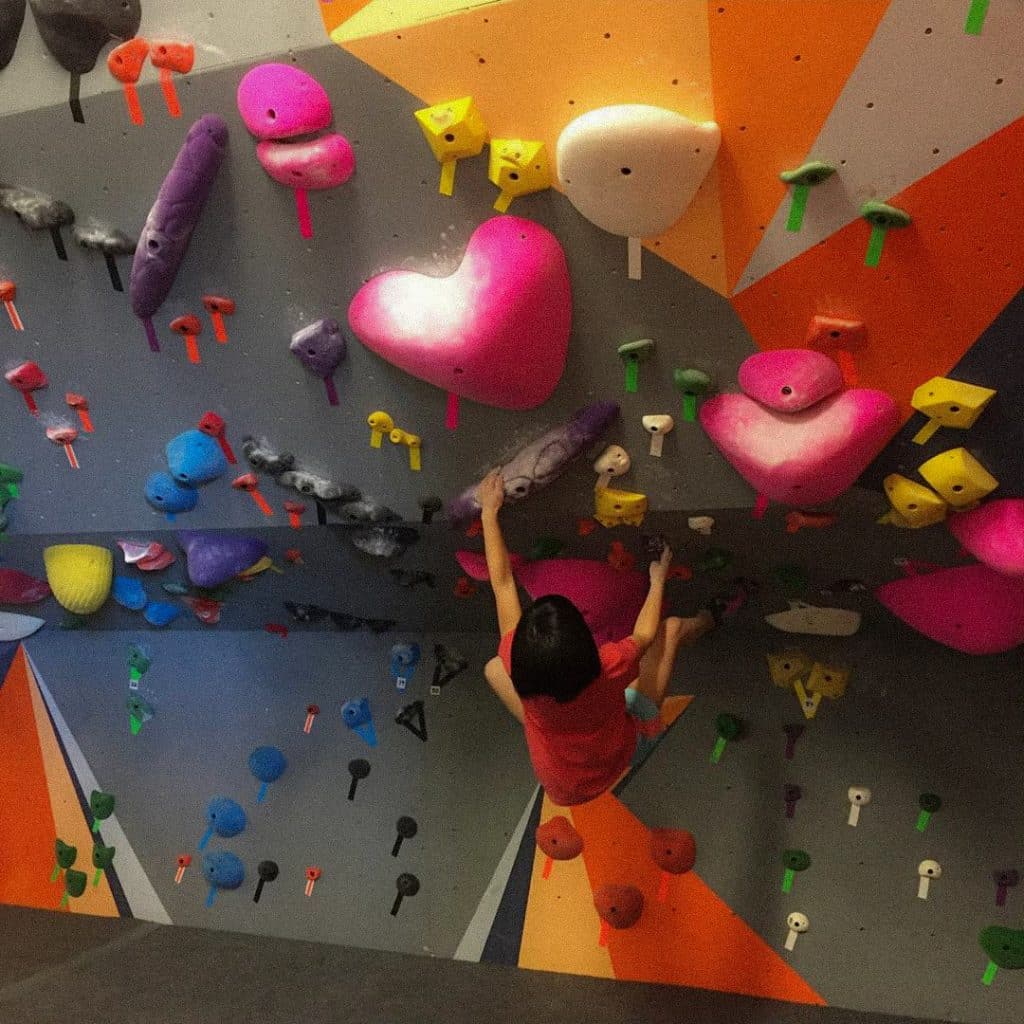 Fun for all ages & skills
All of our camps are centered around climbing, with other multi-sport opportunities available in some sessions. Other activities will include outdoor "park-time", biking, tubing, pottery painting, Library, and some time at "Splashville". Each camp features at least one day of climbing outdoors at a local mountain. Our camps run for 5 days, with both day and overnight options available. 
Climbing Camps each take place over a 5-day session. Drop-off and pick-up times may vary between camps but are typically 9 am and 5 pm. For overnight and outdoor sessions, we provide transportation to the campsite or climbing site.
** When checking out in the store choose the "River location" (for the purchase) regardless of where the camp is physically being held
Cancellation policy: A deposit is required to hold a place for any Camp session.  Remainder balances must be paid at or prior to the first day of camp.  All deposits are subject to our standard booking terms defined on our website.    Full refunds (minus a 1% booking fee) are only available if cancelation is no less than 30 days prior to the event.
This super fun camp is designed for the youngest of climbers (ages 6-10) who are interested in exploring climbing as a beginner or intermediate climber. Each day begins at Downtown with a fun filled morning of climbing exercises and games. For the first four days, climbing skills will be taught and practiced in the morning, followed by a fun afternoon activity such as painting or splashing in the fountain, going to parks or the Library! The final day of this camp is spent outdoor rock climbing. Daily snacks and transportation to the cliff site are provided. The Shale Camp is a very fun introduction to rock climbing for the young climbers.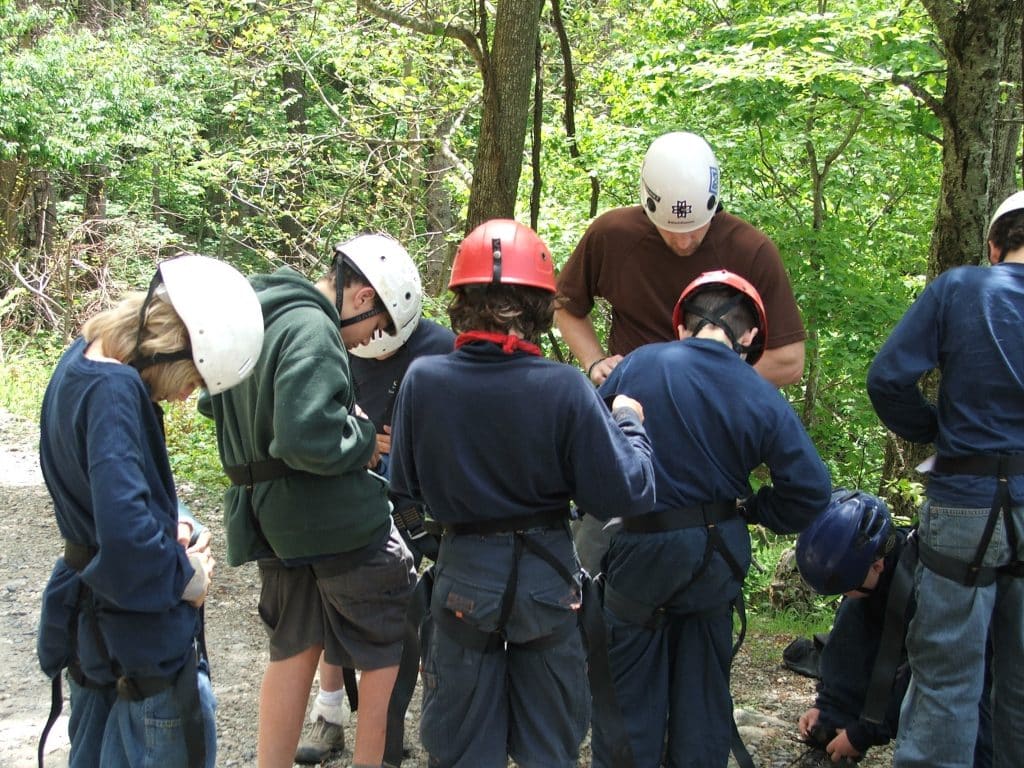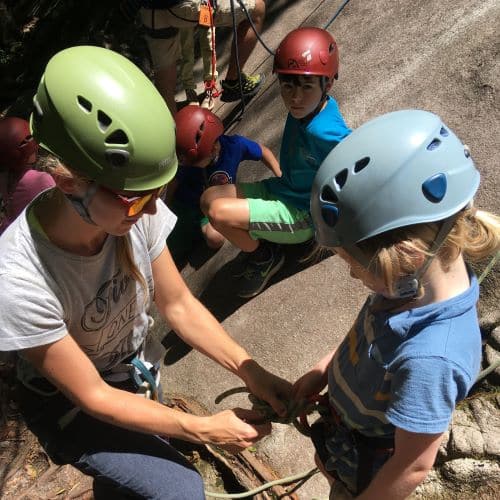 This fun and engaging camp is designed for children 10-14 years of age. Focused on our facility located on the French Broad River this is an all around Smoky Mountain Adventure Center  experience!   River tubing, biking, climbing, Slack-lining in the park and more will all be a part of the daily activities at this camp.  The final day of this camp will be a full day of outdoor climbing on the real rock! Climbers of all experience levels are welcome to join us as we spend our week enjoying the outdoors as well as learning about climbing in our gym setting and engaging in lots of fun activities! Daily Snacks will be provided.
Designed for children ages 8-12 years of age, this camp is perfect for older children to progress their climbing skills. Prior experience in climbing is recommended for this camp but is not required. The first 2 days begin at Downtown with a fun-filled morning of climbing exercises, instruction, and games, followed by an afternoon of fun activities. The third day will focus on rope skills taught at the River. The final 2 days of the Sandstone Camp are spent climbing outdoors. Daily snacks and transportation to the cliff sites are provided.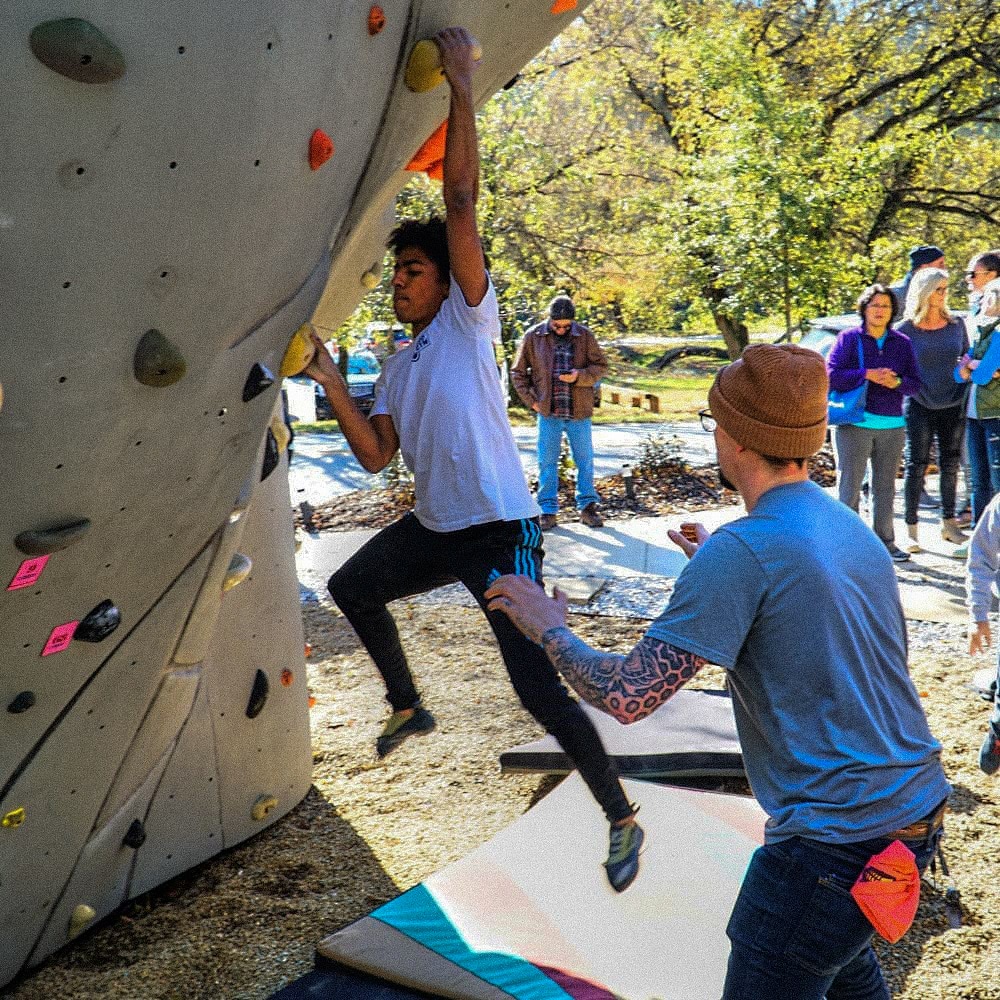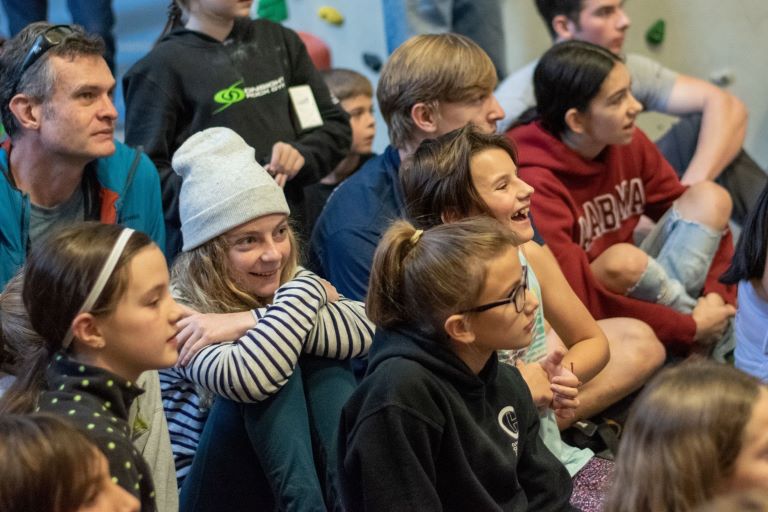 This  is an exciting camp that was developed for the advancing tween to teen climbers (ages 12-16) who are interested in fully exploring the sport. No prior experience is needed for this introductory-level camp. Each day begins at the River with climbing exercises and objectives. For the first 3 days, climbers will develop and practice new skills before engaging in a fun afternoon activity (e.g. biking or tubing or Slack-lining in the Park). The final 2 days of this camp are spent climbing outdoors with one night spent overnight camping at a local campground near the climbing areas. Daily snacks and transportation to the cliff sites are provided.  Meals are provided for the overnight portion of this Camp.