We offer two climbing teams that are based on four primary tenets-motivation, ability, age and focus. The Recreational Team is designed for kids at the start of their climbing journey who are interested in attending competitions but still need more practice to succeed in the sport. The Competition Team is designed for more seasoned athletes who have already learned basic techniques and are looking to advance through the climbing ranks. 
USAC climbing holds two seasons: Bouldering season runs from the September-January and rope season runs from February-May. Our climbing practices are reflective of this. During the fall season, our coaches primary focus will be bouldering skills and increasing strength & power. The spring season will be dedicated towards learning rope skills and improving endurance on the wall. 
Our climbing team attends two local competitions for each season & all championship events (regionals, divisionals, nationals). We encourage all team members attend the competitions that are staffed with our coaches.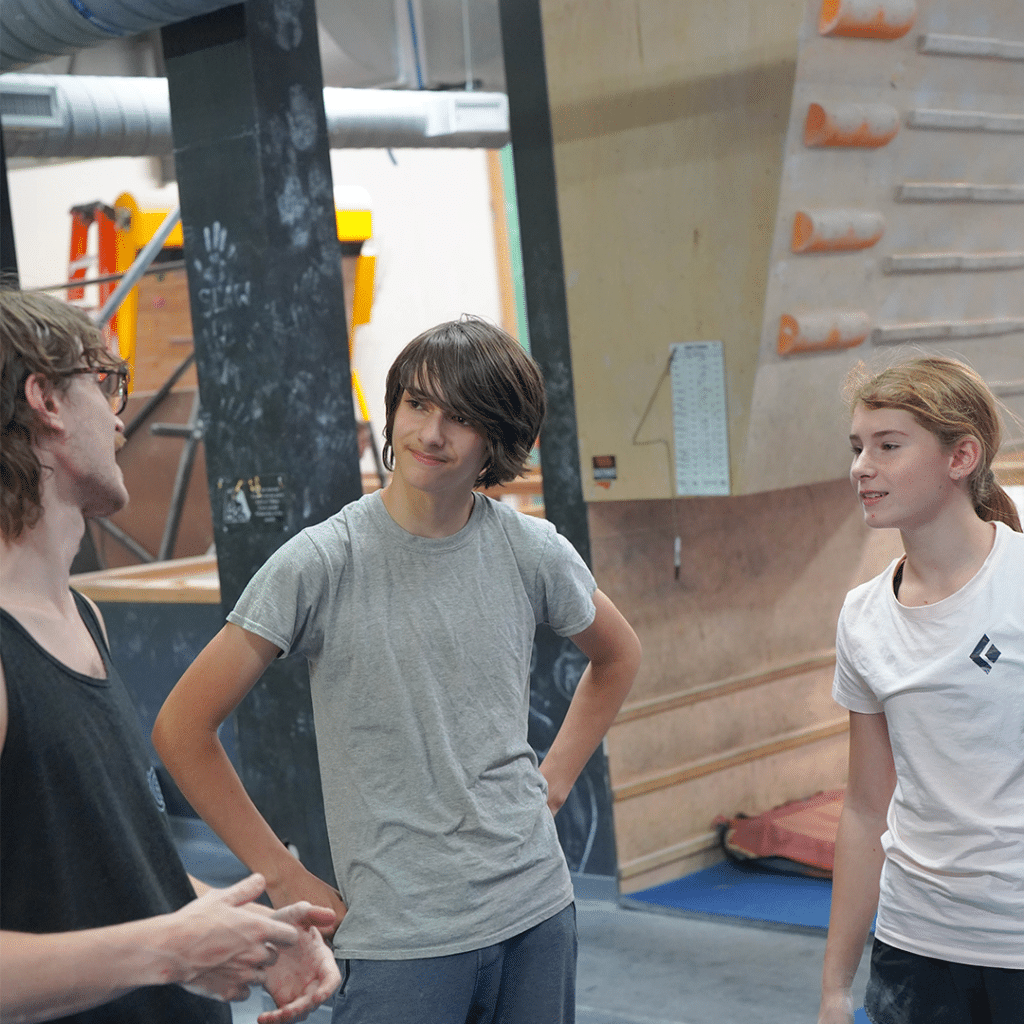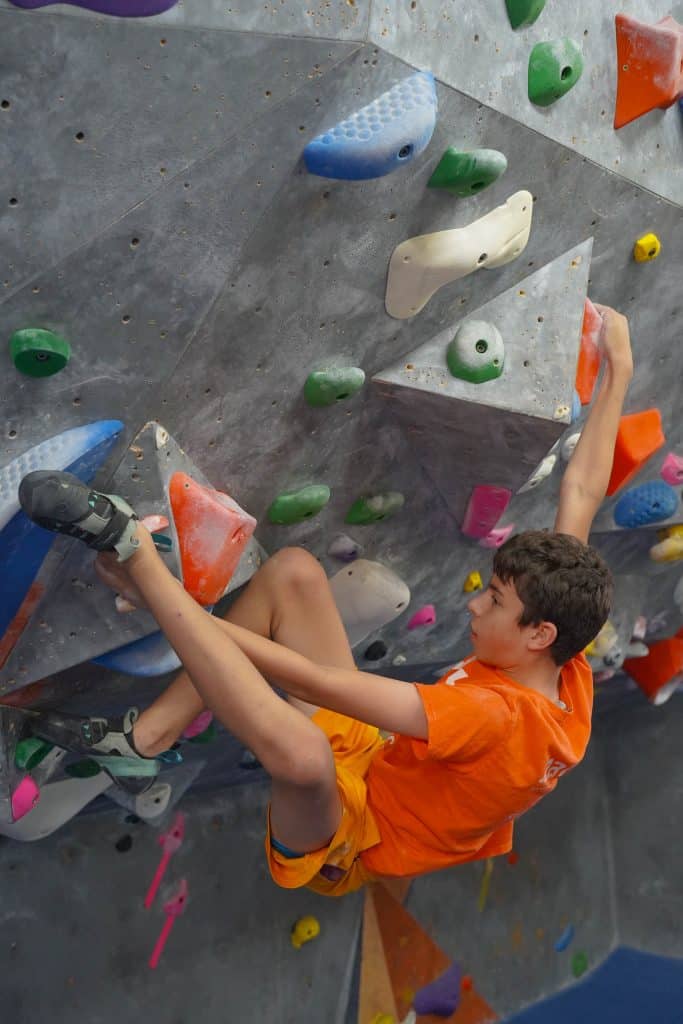 Competition Climbing Team
Competition Climbing Team
Our Competition Teams cater to serious youth climbers, ages 11 to 18, that are seeking structured practices with both holistic and individual instruction. To join the competition team, our coaches recommend waiting until your child can comfortably climb up V4. These practices will be physically demanding with strength training and movement skills being a primary component to improve. This team will focus on competition skills, advanced movement patterns and projecting techniques. Those participants wishing to compete in USAC sanctioned competitions will receive specific instruction preparing them for youth competition. Competition team participants will also receive personalized training from the Coaches.  
The competition team will be broken down into two distinct seasons to best prepare for the USAC bouldering & rope seasons. Our goal is to promote athlete success in competitions by focusing on bouldering in the fall season and rope climbing in the spring season.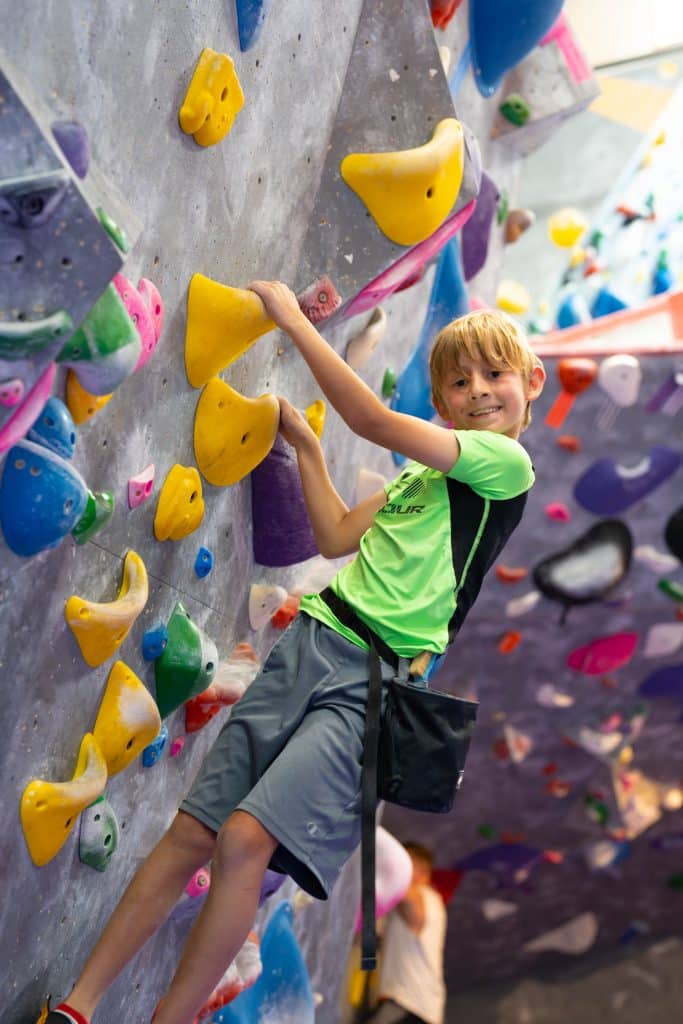 Recreational Climbing Team
Recreational Climbing Team
Our Recreational Teams are designed to focus on the basics of climbing technique and funnel athletes through their climbing journey. This team is best for athletes with less than 2 years of climbing experience, who climb between (V2-V4). Practices will focus more on technique and learning primary skills that are required to advance through the climbing grades and succeed in competitions.
This team is the perfect opportunity to build a solid base of climbing skills without requiring intense focus and dedication towards improvement. This is perfect for athletes who want all the benefits of climbing without committing to attend competitions.
Our coaches will encourage athletes to learn both bouldering, top-rope and lead climbing skills throughout the entire season. Our goal is promote our athletes to learn all the necessary skills required to succeed in the climbing world.