The Climbing Club is an excellent option for kids looking for an engaging after-school activity. The Junior Club serves anyone 6 – 9 years old from 3:30-5pm and Senior Club is for kids who are 10 – 13 years old or have a little more experience with climbing and takes place from 5:30-7:00PM.
Our instructors lead fun and educational games and activities that introduce the basics of rock climbing. Climbers will have the opportunity to develop specific rock climbing skills at their own pace with plenty of time for structured play.
These 90-minute sessions provide an affordable way for kids to break in to this great sport .  Harnesses are included in this rate, and climbing shoes are available for rent or for sale in our retail shops.
Climbing Club – $150 a month per child twice a week, Tuesdays and Thursdays 3:30-7:00pm, including unlimited climbing at our River location and includes two guest passes a month.
You can cancel membership but will not get a refund for the current month.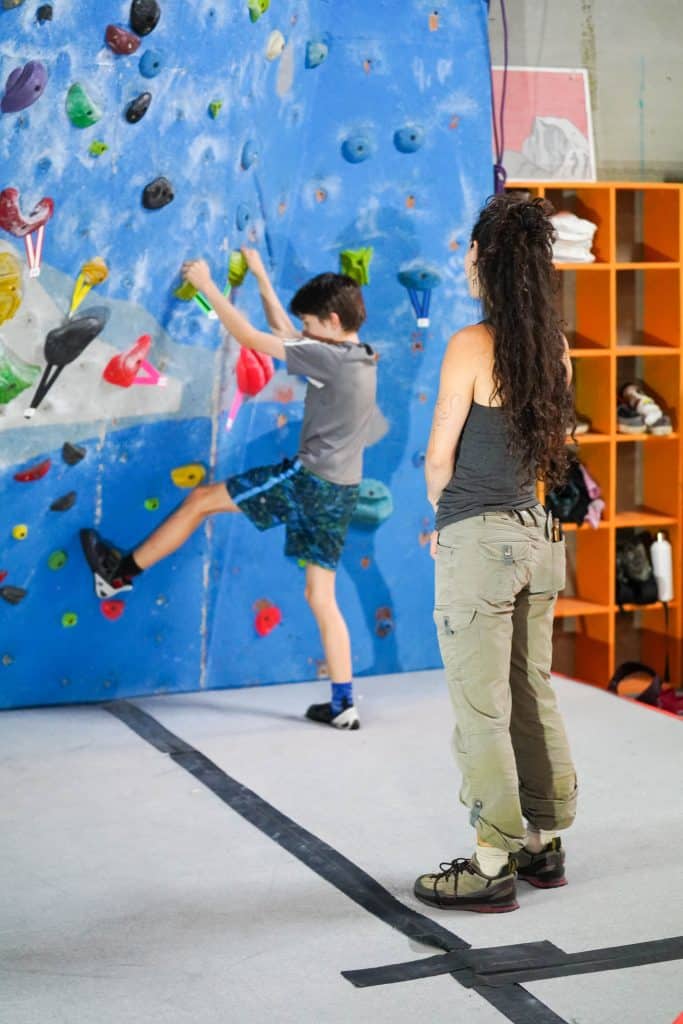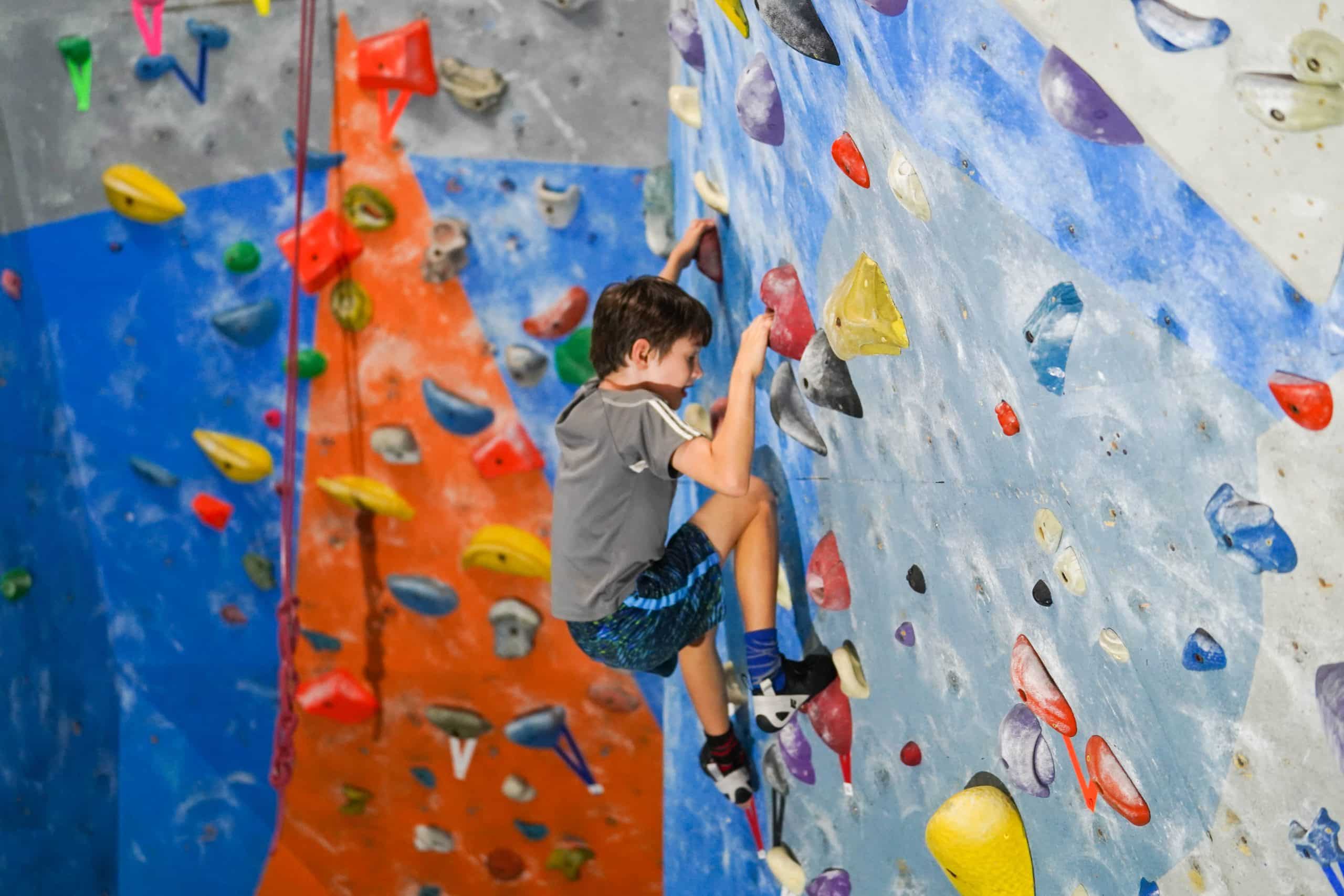 Our Climbing Teams cater to serious youth climbers, ages 9 to 17, that are seeking structured practices with both holistic and individual instruction. Those participants wishing to compete in USAC sanctioned competitions will receive specific instruction preparing them for youth competition.
Team participants receive personalized training from the Coaches. The Coaches will guide participants growth in climbing through holistic planning where Mondays and Wednesdays are focused on strength and bouldering skills, and Friday practices are focused on endurance and lead climbing skills.
TEAM IS CURRENTLY CLOSED FOR REGISTRATION.