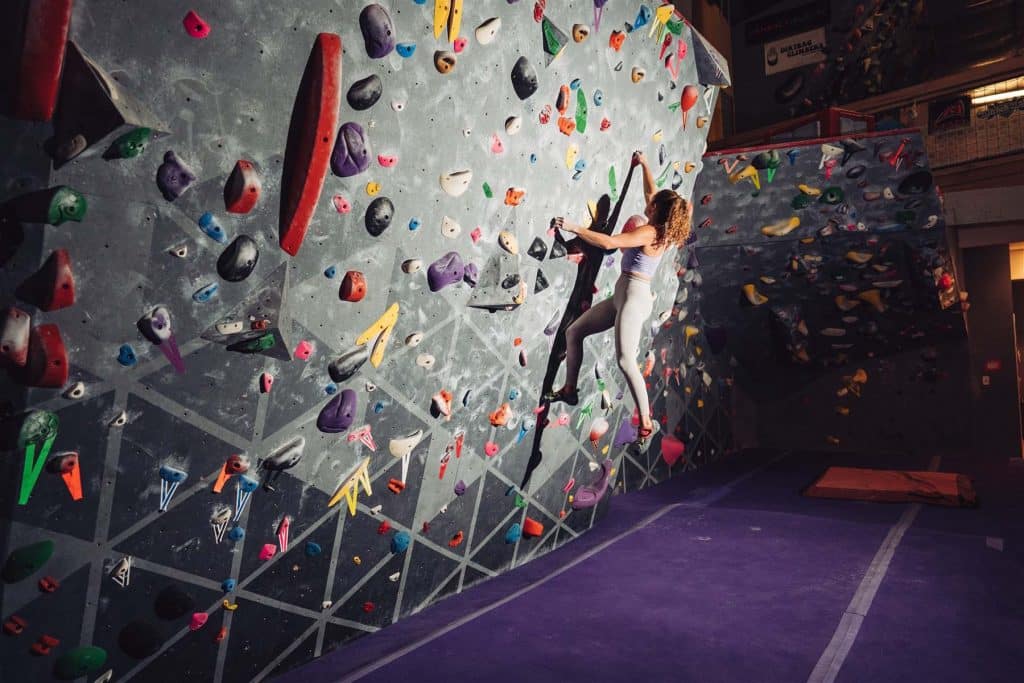 We want to create a welcoming and inclusive space for all climbers across Asheville.
We plan to create events at the gym with the focus of introducing people to climbing and creating safe spaces where affinity groups can meet up and climb together.
We aim to always have new routes to climb so you can return to challenge your abilities with a new climb at the gym nearly every day of the week. 
In 1993, we opened the downtown location as one of the first climbing gyms to be constructed on the east coast. In 2015 we expanded to our new location along the French Broad River in the rapidly growing river arts district in Asheville. This gym has always been an exceptionally community-oriented gym, choosing to remain small and local to make sure that we can connect climbers with other climbers and be an accessible space right in the city of Asheville.
We are the only climbing gym right in the city of Asheville and we are now moving into second generations of climbers who have used our gym as a top-notch training facility and a stepping stone towards climbing some of the beautiful outdoor routes that surround the city of Asheville.