Helping you make it to the next level
The best way to learn how to climb is from a well-qualified instructor. Cultivate Climbing has a roster of climbing instructors specializing in both indoor and outdoor disciplines as well as talented coaches that can help you get to the next level. Browse our class catalog or explore our private instruction and coaching options to discover the path that's best for you.
Climb 102

INTRO TO CLIMBING
As the name suggests, this is an all-around basics to climbing program. Clients will learn how to tie a figure 8 follow-through knot, they will receive an orientation and instruction on Top Rope Climbing and Belay, Auto Belay, Bouldering, and basic body movement. Class length is 2 hours. Minimum age requirement is 12 years old. This class is free for non-members interested in joining the gym.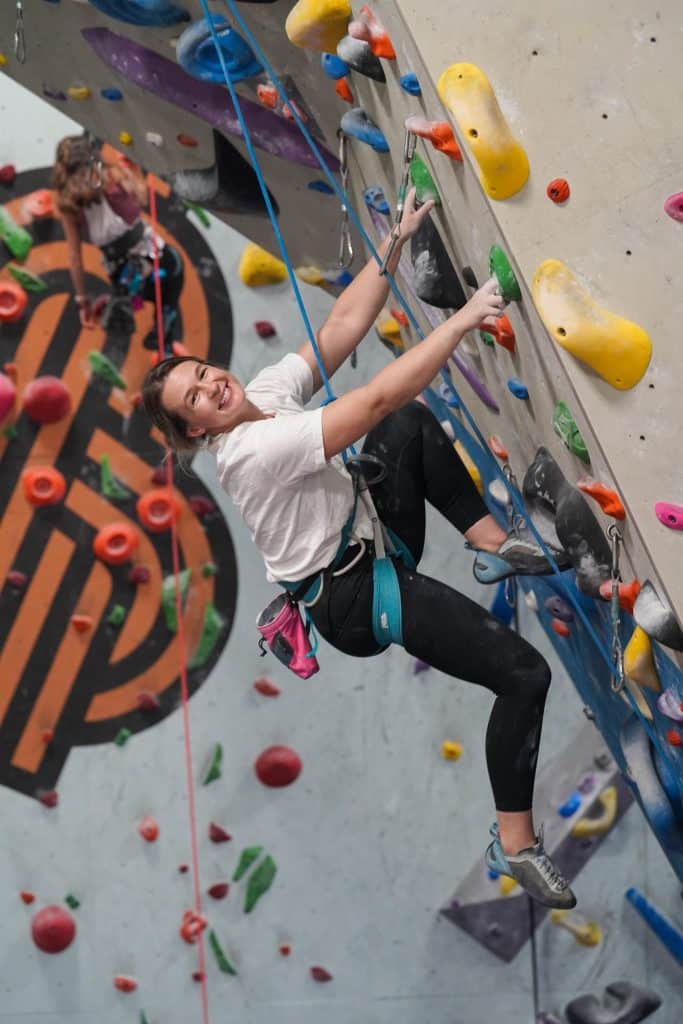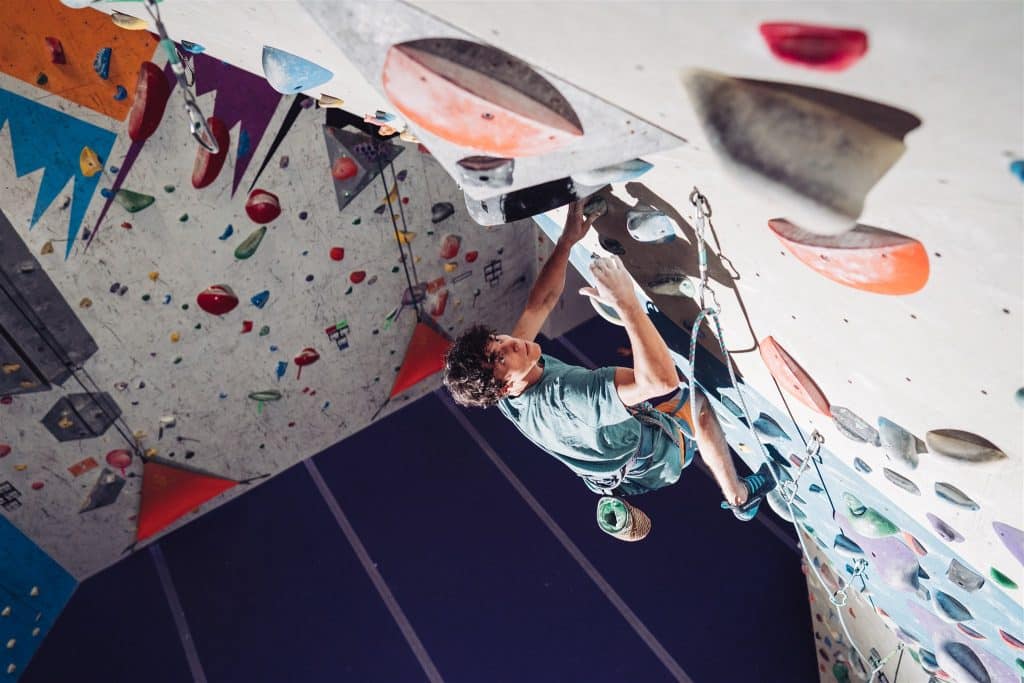 For climbers who are ready to take their climbing to the next level. This class is for climbers who have already been certified on Top Rope and can comfortably climb a 5.8. Climbers will learn the fundamentals of technical lead skills and gear inspection, which includes the dangers of backstepping, z clipping, back clipping, how to perform with proper body mechanics, and how to lead belay. Minimum age requirement is 12 years old.
3 hours for one class at $65
Climb 220

LEAD CLIMBING WITH CONFIDENCE
This is for climbers who have been lead climbing certified and are looking to either refresh their knowledge or build confidence when leading a climb and clipping bolts. Climbers will dial in on their focus and mental game to overcome anxiety while performing tricky moves. They will also have opportunities to take practice falls and catches with the instructor. Minimum age requirement is 16 years old.
3 hours for one class at $75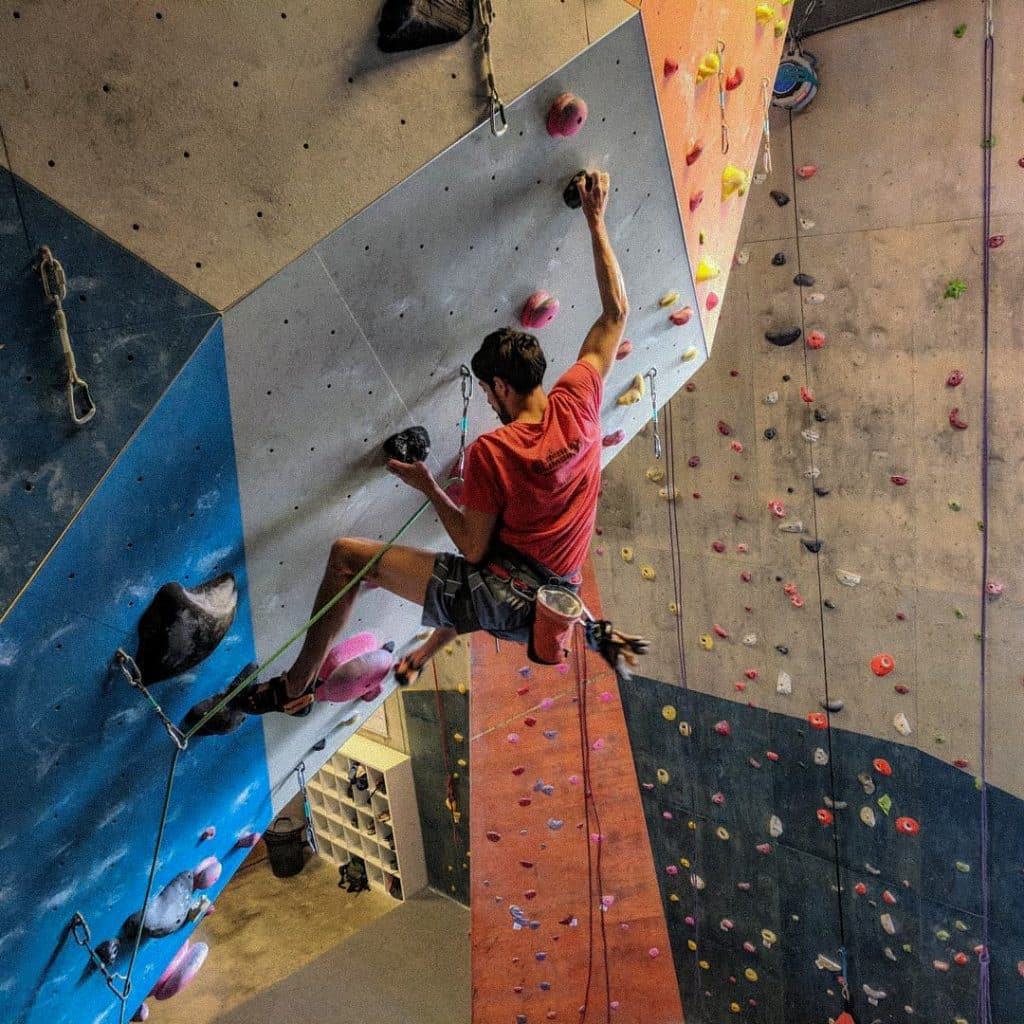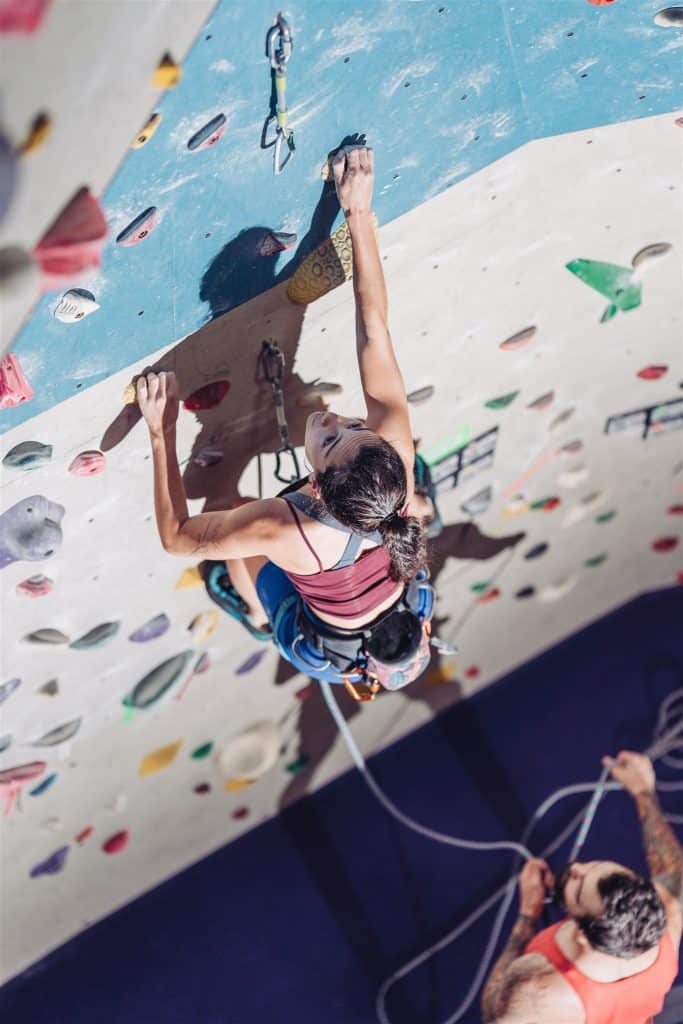 This is designed specifically for the climbers' needs. Instructors will create a curriculum for the individual. Instructors will assess climbers' skills and weaknesses and work 1 on 1 with climbers to develop a goal and training plan.
One hour Private Coaching – $50 an hour for non-members / $40 an hour for members
The perfect class for anyone just getting started, Intro to Climbing provides an instruction to climbing equipment, terminology, and technique and prepares climbers to successfully pass a top rope belay test. There are no prerequisites to taking this course and all necessary equipment is provided to participants.