Get 15% OFF When You Book Before January 1 - Use Code "Camp15"
Cultivate Climbing Summer Camp
Welcome to the Granite Program at Cultivate Climbing Summer Camp, a thrilling and enriching experience designed for adventurous kids aged 9-11. This program goes beyond the climbing walls to offer a comprehensive adventure that combines skill-building with the wonders of nature.
Granite Camp is tailored for the growing independence and abilities of preteens. Over five action-packed days, your child will not only refine their climbing skills but also embrace outdoor adventures and discover the joy of being in nature.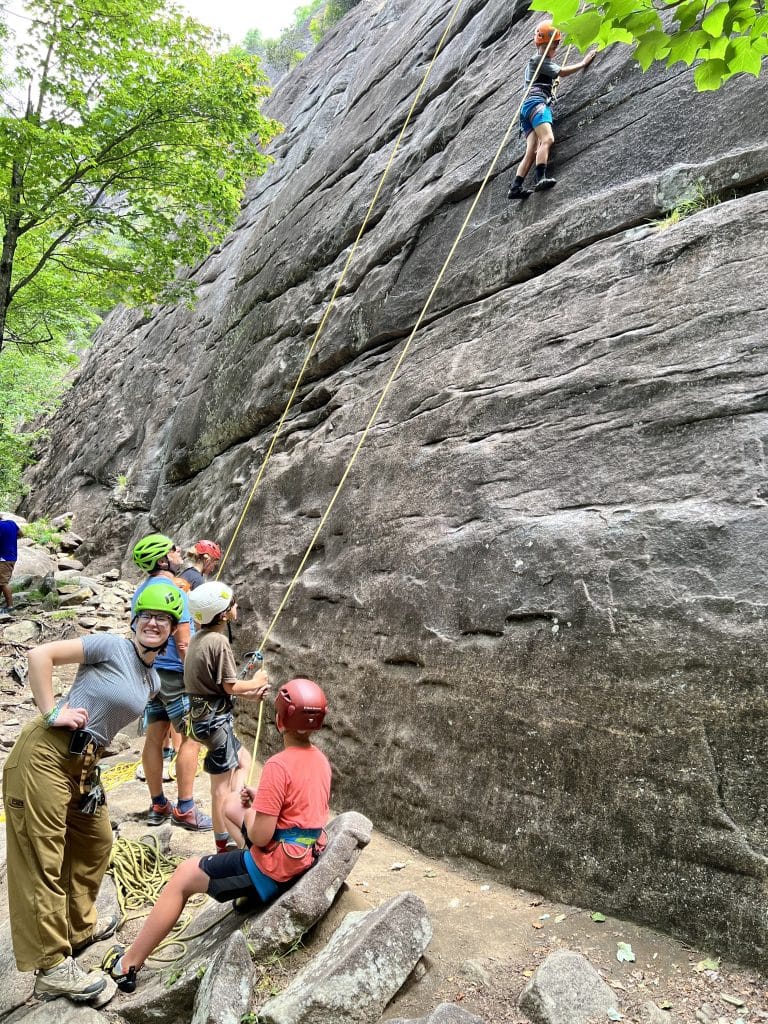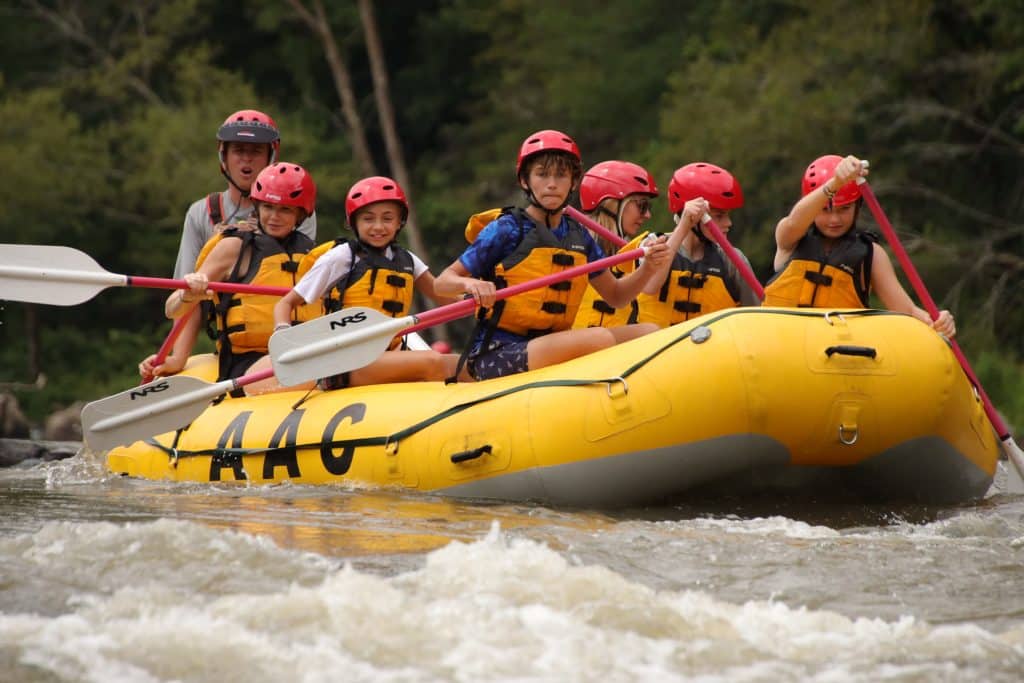 A Journey Beyond Climbing
Itinerary/Curriculum
What To Bring & Wear
Requirements
Policies
Facilities
Staff & Safety
Itinerary/Curriculum
Granite Camp Schedule and Curriculum
Monday: Building Foundations and Fun
Morning: Ice-breaker activities to foster friendships and a welcoming environment. Introduction to bouldering and belaying at Cultivate Climbing Gym, focusing on the fundamentals.
Lunch Break: Time to relax and refuel.
Afternoon: Engaging in gym games, designed to boost climbing skills while ensuring a fun atmosphere.
Tuesday: Advancing Skills
Morning: Practice with auto-belay systems, enhancing independent climbing skills.
Lunch Break: A midday pause for nourishment.
Afternoon: Learning top rope climbing techniques, emphasizing safety and skill progression.
Wednesday: Adventure and Endurance
Morning: Whitewater Rafting adventure, offering an exhilarating and team-building experience.
Lunch Break: Recharging for the afternoon.
Afternoon: Returning to the gym for more climbing, applying learned techniques.
Thursday: Outdoor Experience and Overnight Adventure
Morning: Half-day of outdoor climbing, applying indoor skills in a natural setting, and getting a taste of real rock climbing.
Lunch Break: Enjoying a meal outdoors.
Evening: Overnight Lock-in at Cultivate Climbing Gym with food provided. This fun event includes climbing activities, team-building games, and movies.
Friday: Climbing Mastery and Celebration
Morning: Additional outdoor climbing session to refine skills in a natural environment.
Lunch Break: Last group lunch.
Afternoon: Climbing skills review followed by a friendly "test" to showcase the week's learning. Wrapping up with a celebration of the campers' achievements.
Curriculum and Skills Development
The Granite Camp curriculum is designed to instill a robust skill set in young climbers, ensuring they gain both confidence and competence:
Climbing Techniques: Focused on bouldering, auto-belay, and top rope climbing, fostering a strong climbing foundation.
Safety Skills: Emphasizing the importance of safety in climbing, including proper use of equipment and belaying techniques.
Teamwork and Communication: Through group activities like rafting and gym games, campers learn the importance of working together and effective communication.
Physical Fitness and Coordination: Climbing and outdoor activities enhance physical strength, balance, and coordination.
Environmental Awareness: Outdoor climbing sessions include lessons on respecting nature and understanding the climber's impact on natural environments.
Problem-Solving Skills: Challenging climbing routes and games that encourage critical thinking and strategy.
Confidence Building: Through accomplishing new heights and overcoming challenges, campers develop self-confidence and independence.
Granite Camp offers a well-rounded experience that combines climbing skills with outdoor adventures, ensuring campers leave with not only improved climbing abilities but also life skills and memorable experiences.
What To Bring & Wear
Requirements
Policies
Facilities
Staff & Safety
Join Us for an Unforgettable Summer Adventure!
The Granite Program at Cultivate Climbing Summer Camp offers a unique blend of climbing, outdoor exploration, and personal growth. It's more than just a camp; it's a place where young climbers can challenge themselves, connect with nature, and build lasting friendships.