Get 15% OFF When You Book Before January 1 - Use Code "Camp15"
Cultivate Climbing Summer Camp
Welcome to the Limestone Program at Cultivate Climbing Summer Camp, where your child will scale new heights of fun, independence, and adventure. Designed for kids aged 6-8, this program combines the excitement of climbing with the joy of summer play, all in a nurturing environment.
Limestone is more than just a climbing camp; it's an experiential adventure that's engaging for all kids within this age group. Over five days, your child will not only learn climbing techniques but also grow in confidence, make new friends, and develop a sense of achievement that goes beyond the climbing walls.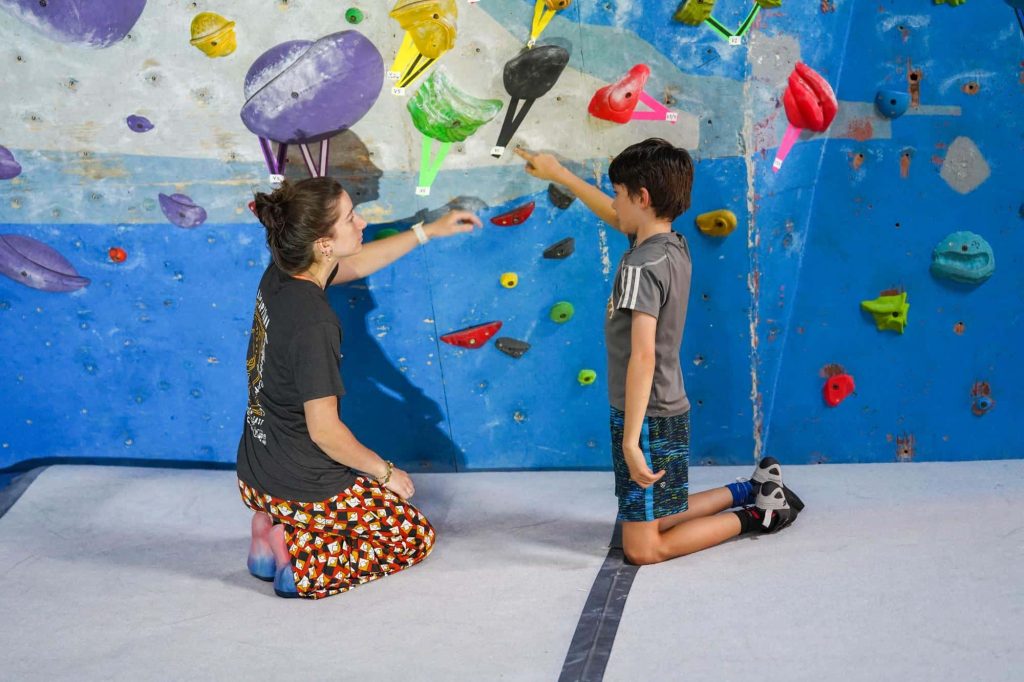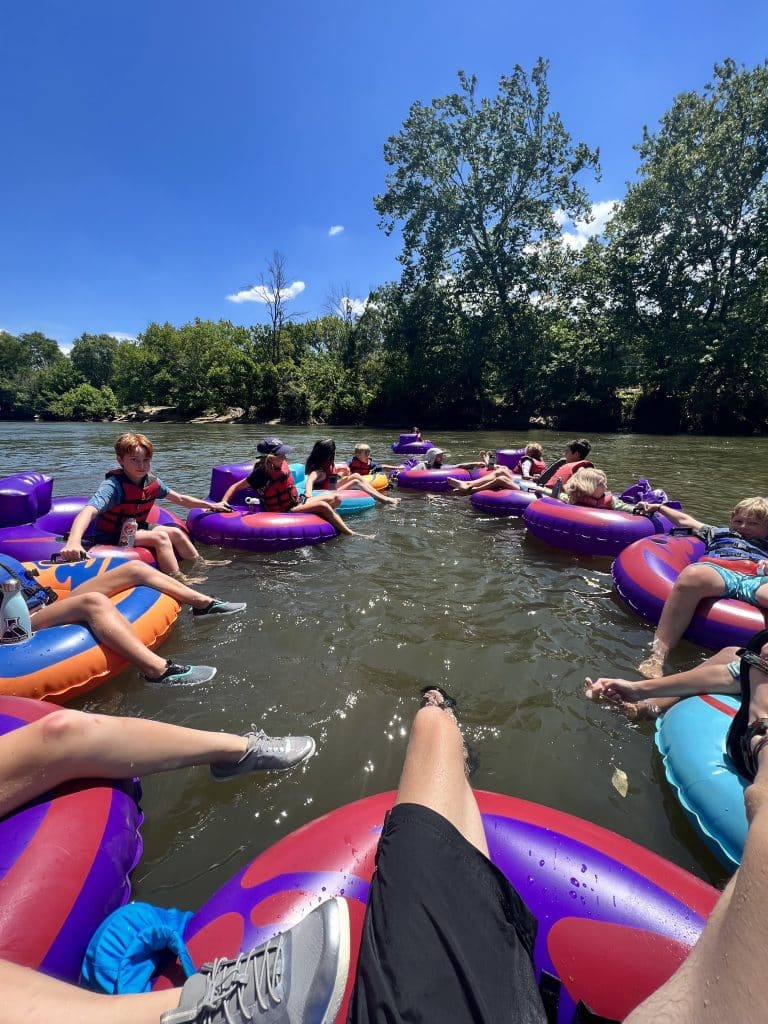 Excelling Beyond Climbing
Activities/Skills
Itinerary/Curriculum
What To Bring & Wear
Requirements
Policies
Facilities
Staff & Safety
Activities/Skills
Activities at Limestone Camp
Our camp offers a diverse range of activities, each designed to provide value beyond just fun, ensuring a balanced and enriching experience for your child:
Bouldering and Auto-Belay Climbing: Building strength and confidence on walls designed for their age group.
Tubing and Calm Water Rafting: Enjoying nature, having fun, and learning water safety on the French Broad River.
Gym Climbing Games: Enhancing agility and coordination through playful challenges.
Adventure Hiking: Exploring local trails, fostering an appreciation for nature and outdoor exploration.
Outdoor Climbing: Applying indoor skills in a natural setting for a real-world climbing experience.
Creative Workshops: Nature inspired arts and crafts activities for creative expression.
Various Fun Games: Including dodgeball and disc golf, promoting teamwork and physical activity.
Skills Development
The skills taught at Limestone Camp are focused on fostering a well-rounded development in each child:
Fundamentals of Climbing: Learning to use climbing equipment safely and effectively.
Basic Knot Tying: Essential skills that are foundational in climbing.
Belaying Techniques: Teaching the basics of belaying for safety and teamwork.
Outdoor and Survival Skills: Introducing basic outdoor skills, including Leave No Trace principles for environmental awareness.
Screen-Free Focus: Encouraging children to engage fully in each activity, fostering attention and presence away from screens.
Teamwork and Social Skills: Through various activities, campers learn the value of working together and building friendships.
Confidence and Independence: Empowering campers through skill mastery and new experiences.
Itinerary/Curriculum
What To Bring & Wear
Requirements
Policies
Facilities
Staff & Safety