Get 15% OFF When You Book Before January 1 - Use Code "Camp15"
Cultivate Climbing Summer Camp
Welcome to the Slate Program at Cultivate Climbing Summer Camp, an exciting and enriching journey tailored for youths aged 12-14. This program is a perfect blend of advanced climbing techniques and immersive outdoor experiences, designed to cater to the evolving interests and capabilities of teenagers.
Slate Camp provides an opportunity for older kids to challenge themselves, develop leadership skills, and deepen their connection with nature. Over five action-packed days, your child will enhance their climbing abilities, engage in thrilling outdoor activities, and experience an unforgettable overnight camping adventure.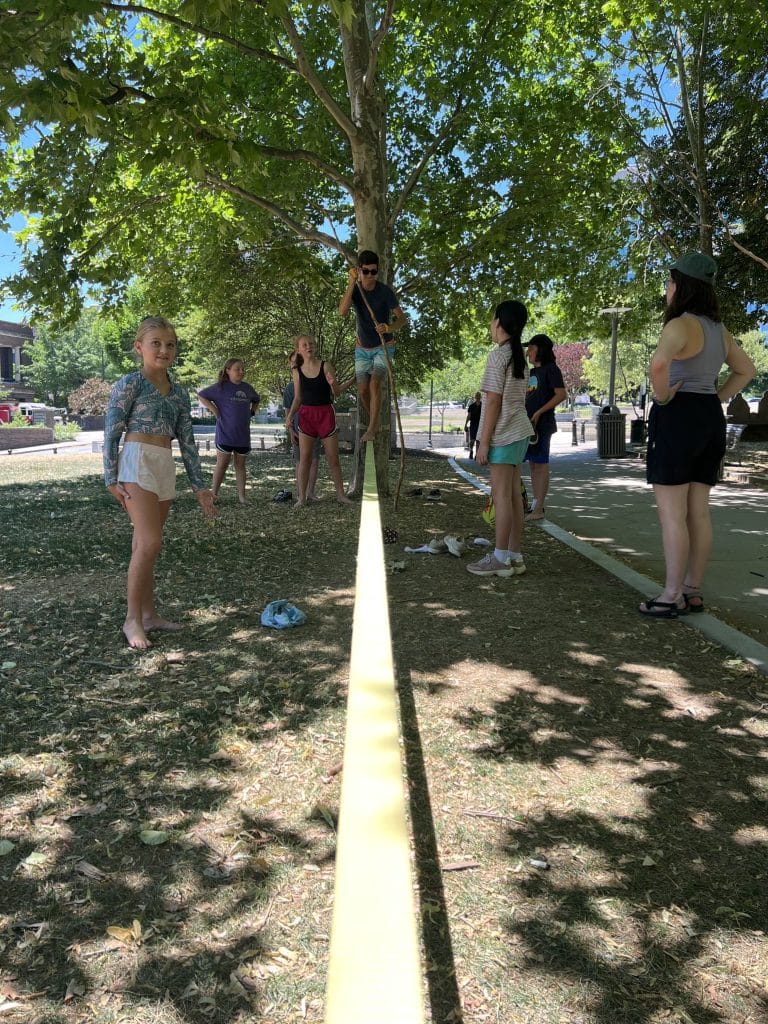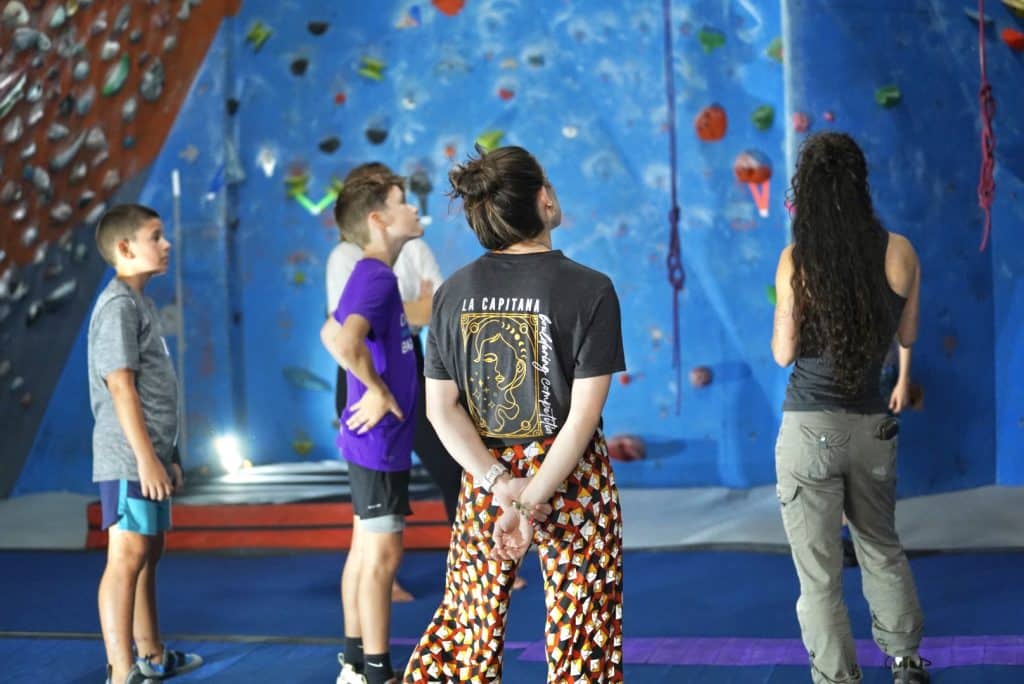 Itinerary/Curriculum
What To Bring & Wear
Requirements
Policies
Facilities
Staff & Safety
Itinerary/Curriculum
Slate Camp Schedule and Curriculum for Ages 12-14
Monday: Ice Breaker and Climbing Basics
Morning: Fun ice-breaker activities to build camaraderie. Introduction to bouldering and auto belay techniques at Cultivate Climbing Gym.
Lunch Break: Time for a relaxing and social lunch.
Afternoon: Continuing climbing activities, emphasizing basic skills and safety.
Tuesday: Advancing Climbing Skills
Morning: Focusing on top rope climbing, learning the ropes and basic techniques.
Lunch Break: A well-deserved midday break.
Afternoon: Engaging in belaying lessons followed by gym climbing games to reinforce skills in an enjoyable way.
Wednesday: Adventure and Exploration
Morning: Whitewater Rafting for an exhilarating and team-building experience.
Lunch Break: Picnic-style lunch outdoors.
Afternoon: Hiking adventure, fostering an appreciation for the natural world.
Thursday: Real-World Climbing Experience
Morning/Afternoon: Departure for outdoor climbing adventure, applying gym-learned skills in natural settings.
Evening: Overnight camping experience, including setting up camp, outdoor cooking, and star-gazing.
Friday: Culmination of Climbing Skills
Morning: Additional outdoor climbing to refine techniques.
Lunch Break: Last group lunch in the great outdoors.
Afternoon: Climbing skills review and a friendly "test" to showcase the week's achievements.
Curriculum and Skills Development
Granite Camp's curriculum is carefully designed to balance physical activity, skill development, and fun:
Climbing Techniques: Comprehensive training in bouldering, auto belay, and top rope climbing.
Belaying Skills: Learning the fundamentals of belaying for safe climbing.
Environmental Awareness: Including Leave No Trace principles during outdoor activities.
Survival Skills: Basic outdoor and survival skills, enhancing self-reliance and nature appreciation.
Knot Tying: Essential climbing knots, fostering practical rope skills.
Climbing Equipment Knowledge: Understanding and using climbing gear effectively.
Creative and Recreational Activities: Pottery for creative expression and games like dodgeball and disc golf for physical fun and teamwork.
Building Confidence and Teamwork: Through overcoming climbing challenges and group activities, campers build self-esteem and learn to work as a team.
Slate Camp offers a unique blend of climbing, adventure, and personal growth, ensuring that each camper enjoys a rewarding and memorable experience.
What To Bring & Wear
Requirements
Policies
Facilities
Staff & Safety