Mon/Wed program is already full. Register For Tues/Thurs While spots are still available!
Our after-school program blends the thrill of adventure with invaluable life skills. As your children engage in immersive activities like rock climbing, paddlesports, hiking, and wilderness crafts, they're not just having fun – they're making new friends, building social and communication skills, and seeding a lifelong passion for the environment. Set against the breathtaking backdrop of Asheville, our program invites kids to cherish and explore the world around them, becoming skilled, confident, and joyous caretakers of our planet.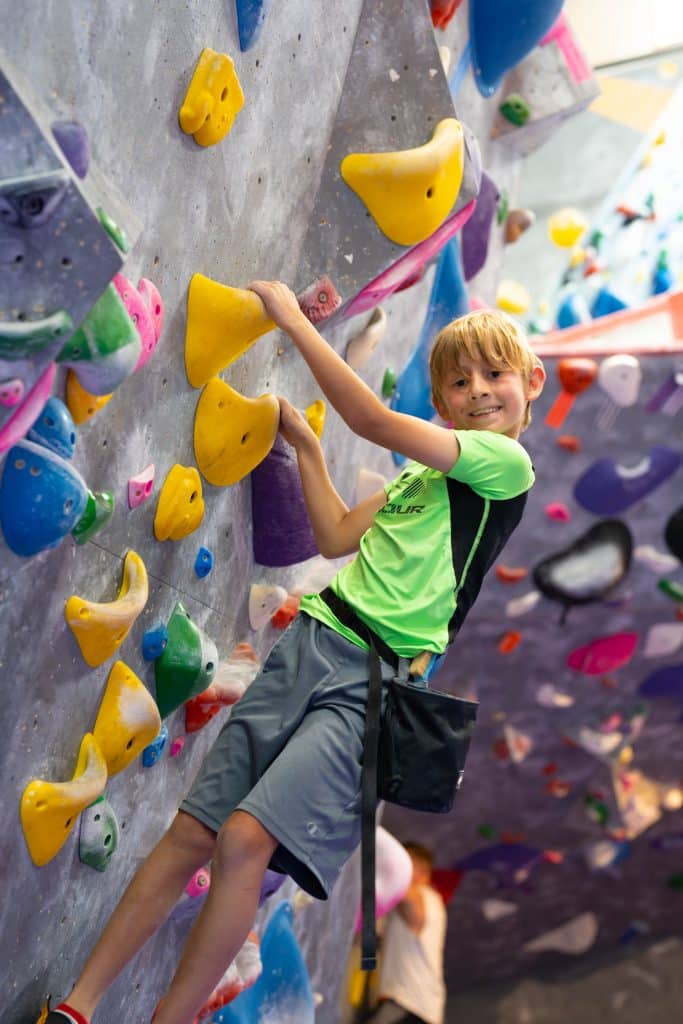 Activities

Dive into Diverse Adventures!
We handpicked various activities based on staff expertise that captivate and inspire young adventurers. While we've highlighted some of our favorites here, there's even more excitement waiting to be discovered. And just a heads-up: we always prioritize fun and safety, so our activities shift with the seasons and weather.
Rock Climbing: Experience both indoor and outdoor rock climbing.
Hiking: Wander through trails like the Mountains to Sea, Craggy Gardens, Black Balsum Knob, and Graveyard Fields.
Paddlesports: Dive into the thrill with whitewater rafting, tubing, and kayaking.
Fun, Crafts, & Games: Play some kickball, try disc golf, watch movies, and even do pottery! 
Wilderness Skills: Get hands-on with knot tying, fire building, outdoor cooking, map reading, and Asheville's vibrant ecology.
We're excited to partner with Asheville Adventure Company, a trusted leader in the Asheville outdoor industry for 7 years, to provide an exciting after school program with diverse activities. The adventure club will use staff, permit, and gear resources from each company and leverage both companies locations to provide a truly unique and super fun after school program.
Drop Off / School Pick Up
Every Monday & Wednesday at 3:00 PM we will meet at Cultivate Climbing (173 Amboy Rd, Asheville, NC 28806). Please let us know if you're interested in school pick up! We're currently evaluating which school we can pick up at. 
*There will be an added charge for school pick up.
Once students meet up with their counselor, they will either stay at Cultivate, go do outdoor activities at the Outpost, or go enjoy time on the river or in the woods. All transportation during camp hours is included. Parents will be notified in advance if a swim suit is needed that day.
After a successful afternoon of fun, you will be ready for pick up at Asheville Adventure Company (521 Amboy Rd, Asheville, NC 28806) located just down the road from Cultivate Climbing. 
Payment: Each month is $250 and is payed via autopay through your Cultivate profile. Parents have the option to cancel before the next month's billing cycle renews.
Frequently Asked Questions
We're here to help! To speak with our GM, Blaikley Thompson. Please fill out the form below or reach out directly to mandy@cultivateclimbing.com.