the most experienced guide service in Asheville, NC
Cultivate Climbing is the only mountain guiding company that takes people of all ages and levels to climb the beautiful, traditional mountains of Southern Appalachia directly from the heart of Asheville. Our climbing experiences are meant for climbers of all levels, from those with very little experience to those who have plenty of climbing experience!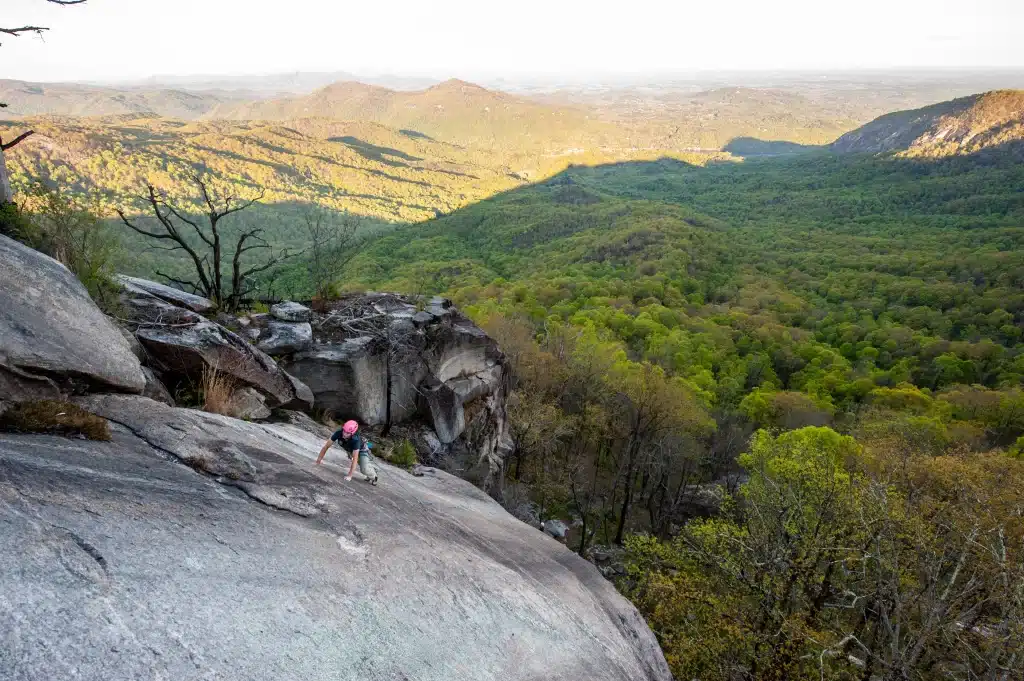 Top Roping is the most commonly utilized climbing system where the rope is run through an anchor at the top of the climb. This allows for some upward tension in the rope the whole time the climber is on route which means, should the climber fall, they are immediately caught by the rope. Top Roping is a great option for beginners looking to explore climbing for the first time. For those with some experience, let one of our guides take you on a tour of one of our fine local crags for a day filled with all the climbing you can handle!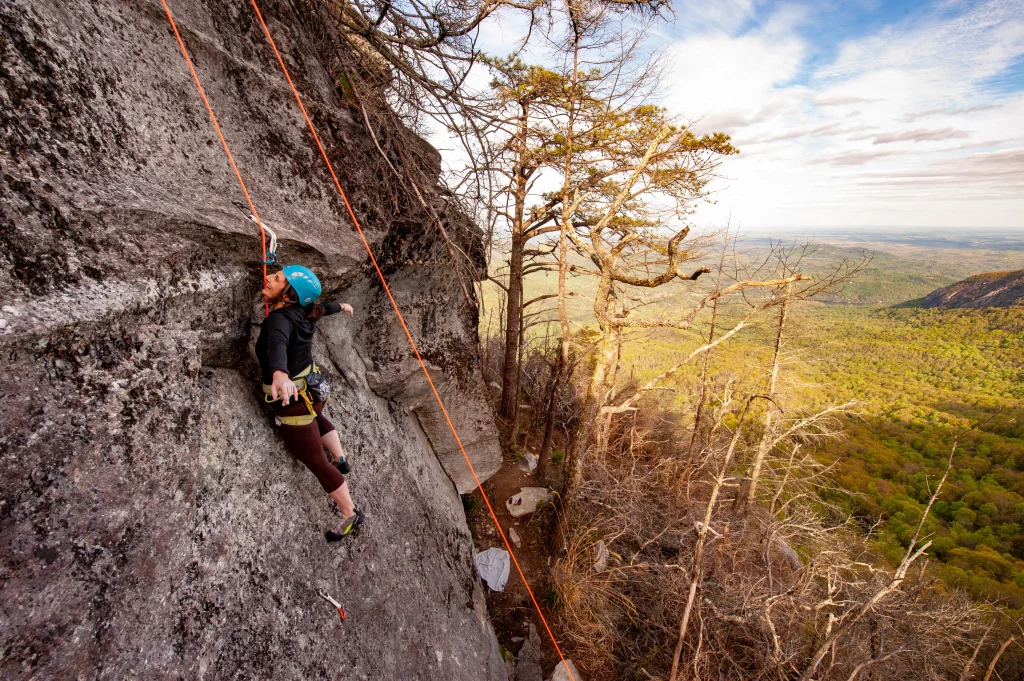 Push your sense of adventure and experience gorgeous views of the Pisgah Forest with our multi-pitch half and full-day options! Multi Pitch climbing is a more involved system involving intermediate belays that allows the group to climb much higher to spectacular views. Some experience is recommended, but not necessary. Expect to be at height for extended periods of time. Full days are most appropriate for multi pitch outings but there are some fantastic half day multi pitch opportunities.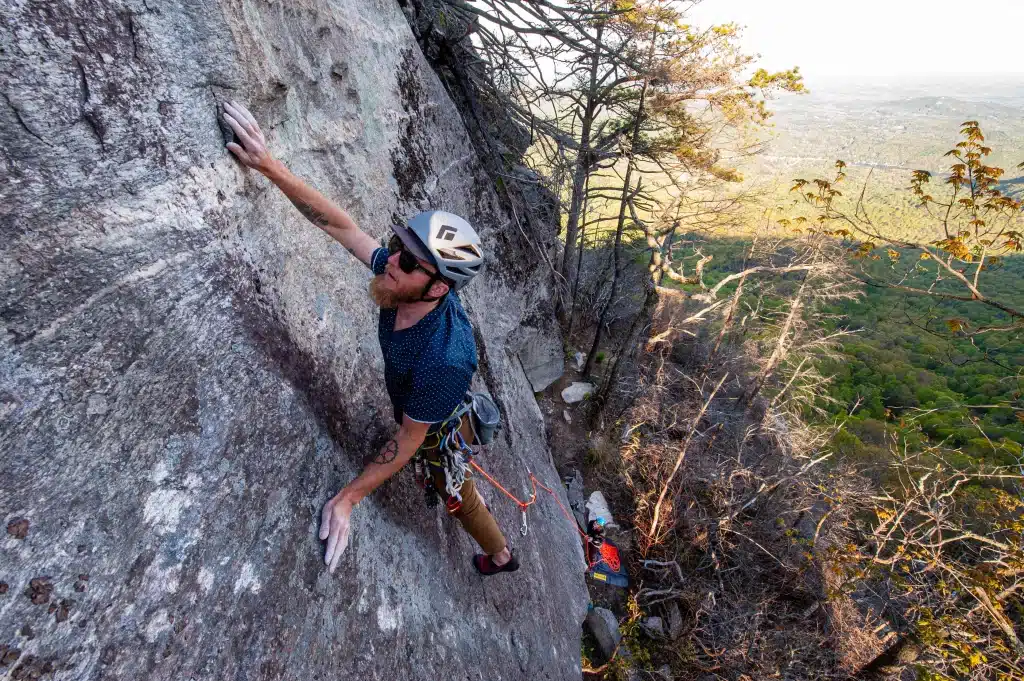 YOUR SAFETY is our everything
We take safety seriously at Cultivate Climbing which is why each of our mountain guides are AMGA certified and will be right next to you every step of the way so that you can climb your hardest knowing that you are in good hands.
Asheville is home to some of the most beautiful outdoor rock climbing areas in the country, with stunning views of the Blue Ridge Mountains and lush forests that make every climb an unforgettable experience. The variety of rock types and routes, combined with the area's natural beauty, make it a world-class destination for climbers of all levels.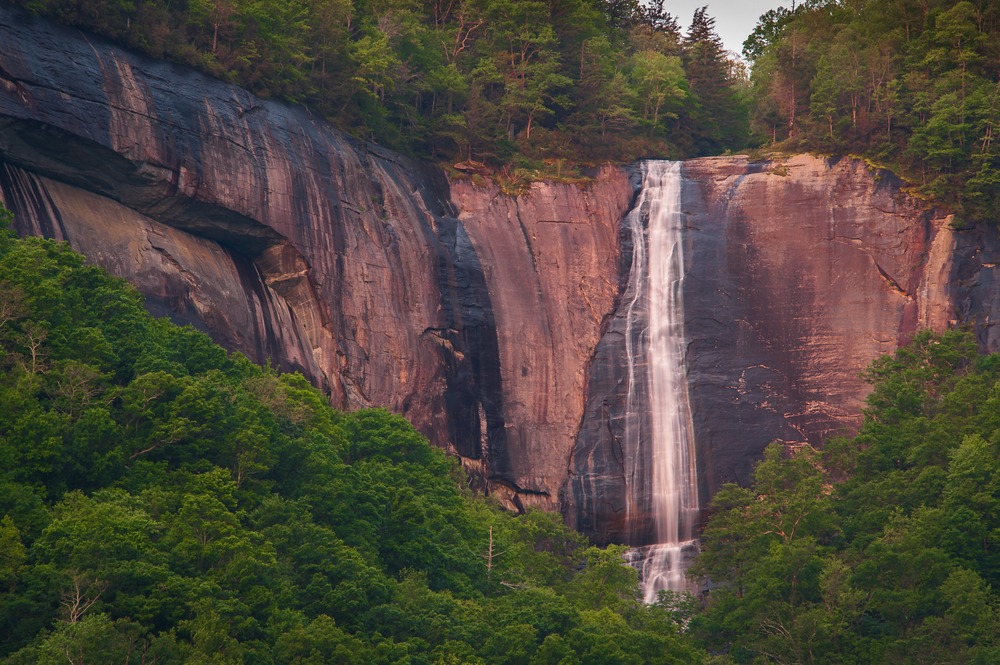 A popular rock climbing destination located just outside of Asheville, Chimney Rock State Park offers a variety of sport, trad, and bouldering routes with stunning views of the surrounding landscape.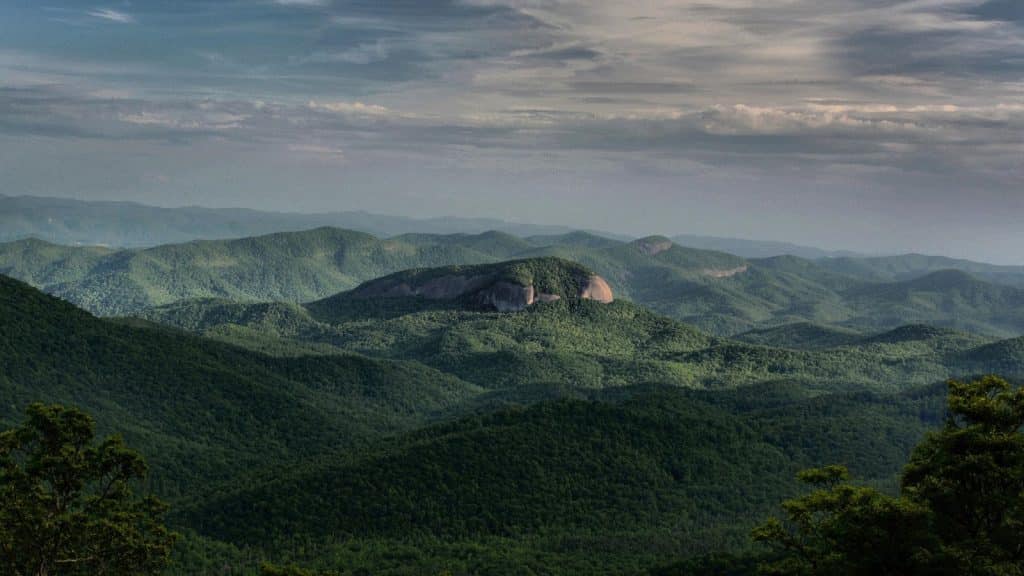 Just outside of Asheville, this distinctive dome-shaped rock formation offers a range of diverse routes, from beginner-friendly to challenging multi-pitch climbs, with beautiful views of the surrounding forest.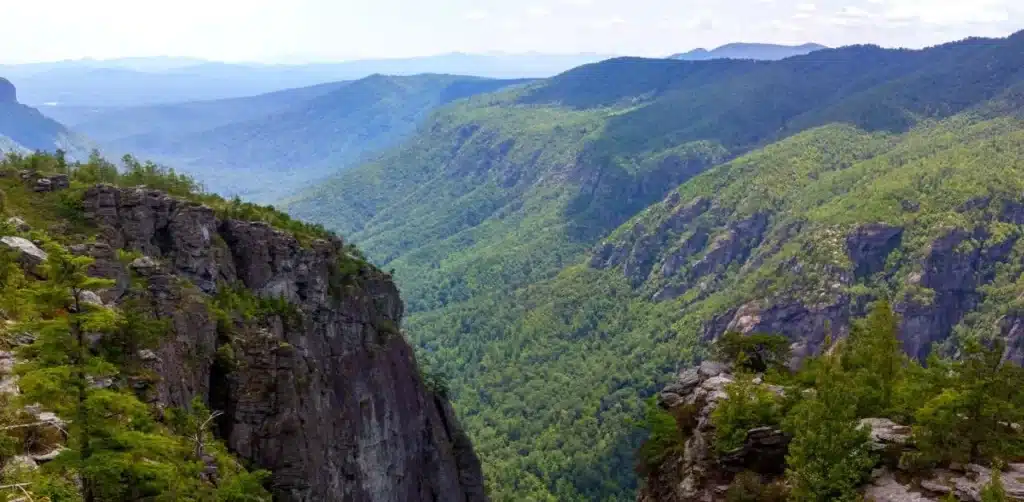 Located about 1.5hrs northeast of Asheville, Linville Gorge is a remote wilderness area offering rugged terrain and challenging trad and sport routes for experienced climbers seeking a backcountry climbing adventure.
about cultivate climbing guides
Cultivate Climbing Guides is Western North Carolina's longest running and most experienced provider of outdoor climbing experiences and climbing instruction. Our AMGA certified guides are dedicated to providing you with the best and safest climbing experience possible.
All of our climbing experiences are tailored to suit your skill level, from beginner to advanced, and we strive to make each climb an exciting and challenging experience. As the oldest guide service in the area, we have years of experience in taking climbers to some of the most scenic rock faces around. With the convenience of leaving from downtown Asheville, we make it easy to get to the best climbing areas without having to travel far.
Join us for a thrilling adventure and discover why we are the premier rock guiding service in Asheville.