Winter Bouldering League Competition 2023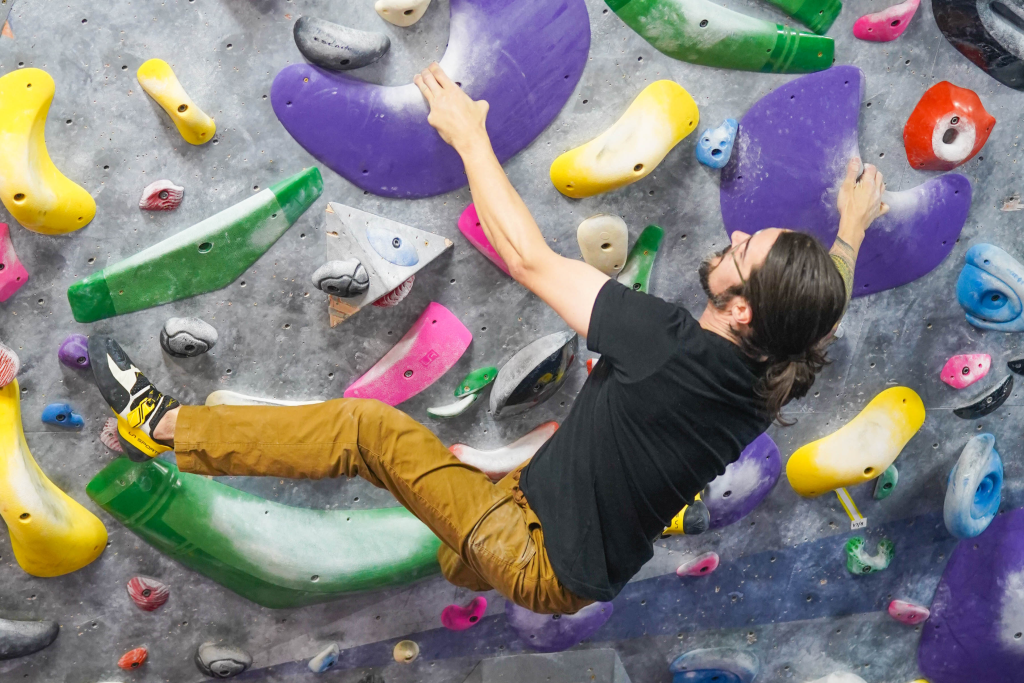 4 week bouldering competition for all!
We are so excited for our 2023 Winter Bouldering League Competition! This league is meant for climbers of all levels. Read below for competition instructions. 
Price for entry: $30
2023 Winter Bouldering League Competition Rules
Our 2023 Winter Bouldering League is a 4 week competition that is starting Thursday, February 16th, 2023. 

All participants must register under a gender and rating category. Categories are listed below: 
Male, female or non-binary. 
Beginner (v0-v2); Intermediate (v3-v5); Advanced (v6-v8); Open (v8-v11)

Each week on Thursday, there will be a new designated bouldering area for the competition. You have

ONE week to complete as many boulders as you can in your category for the corresponding bouldering area (or challenge yourself and move on to additional boulder sets outside of your usual category). Scroll down for the schedule below.

If you flash the boulder on the first try, you get full points. 

Every attempt after is a deduction of 10 points. MAX DEDUCTION IS 50 POINTS. 
Example: If you send a boulder in 7 tries, you still only lose 50 points from that boulder.
A problem is considered sent when both hands are matched on the finish hold for three seconds.
Points will be added to your cumulative score for the five hardest ascents on each submitted scorecard.
Points rewarded for each boulder problem is on the scorecard. 
All volumes are "ON." 

You must start and finish the boulder on the same colored tape.

Example:

Start on Yellow/Black tape, you must finish on Yellow/Black tape. 

All holds of the same color are "ON."

You will tally your own score and put it in the TOTAL section at the bottom of each scorecard. 
Scorecards may be picked up at the front desk and turned back in at the front desk. All scorecards must be turned in to desk staff within 1 week after the day of the new set by 10pm. 

Category prizes will be awarded based on your cumulative score over the 4 competition weeks.

The competition will end Thursday, 3/16/23 @ 10:00pm and all scorecards must be turned in.

Final scores will be announced and prizes awarded on Thursday, 3/23/23 at the party at Cultivate Climbing, starting at 6pm. 

In order to receive our exclusive shirt for this competition, you must register by February 10th. 
Thursday, 2/16/23 – The Barrel 

Thursday, 2/23/23 – The 20 Degree 

Thursday, 3/2/23 – The 40 Degree 

Thursday, 3/9/23 – The Cave 

Scorecards for The Cave set are due by Thursday night 3/16/23 by 10:00pm.