Recharge After the Climb. A Cultivate Climbing Member Exclusive.
Riverside Sauna & Cold Plunge Experience
Purchase your pass via our membership portal and then schedule your Drip Sauna Experience.
Your Tranquil Escape

A Unique Wellness Experience, A Stone's Throw from the gym
Find your quiet sanctuary that aligns effortlessly with your love for nature. Settle into a gentle outdoor wellness haven, cradled by the calming whispers and vistas of the French Broad River. As a cherished Cultivate Climbing member, enjoy privileged early access to this subtle blend of warmth, chill, and nature, all at an exclusive rate.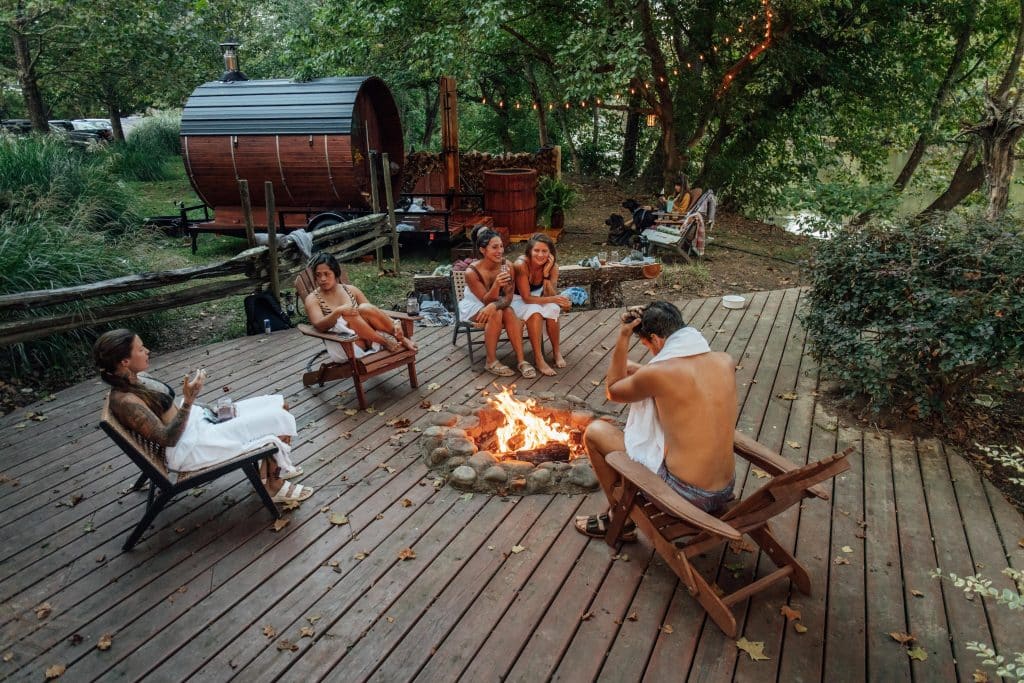 Member-Exclusive Access & Pricing
Cultivate Climbing brings you a sneak peek at a little corner of relaxation, just a stone's throw away. All sessions start every 15 minutes and last for 75 minutes. During your session, you will have complete access to our barrel sauna, cold plunge tub, outdoor shower, and scenic views of the French Broad river.
Passes are purchased through your Cultivate membership account. After you purchase your pass, you can schedule your booking here.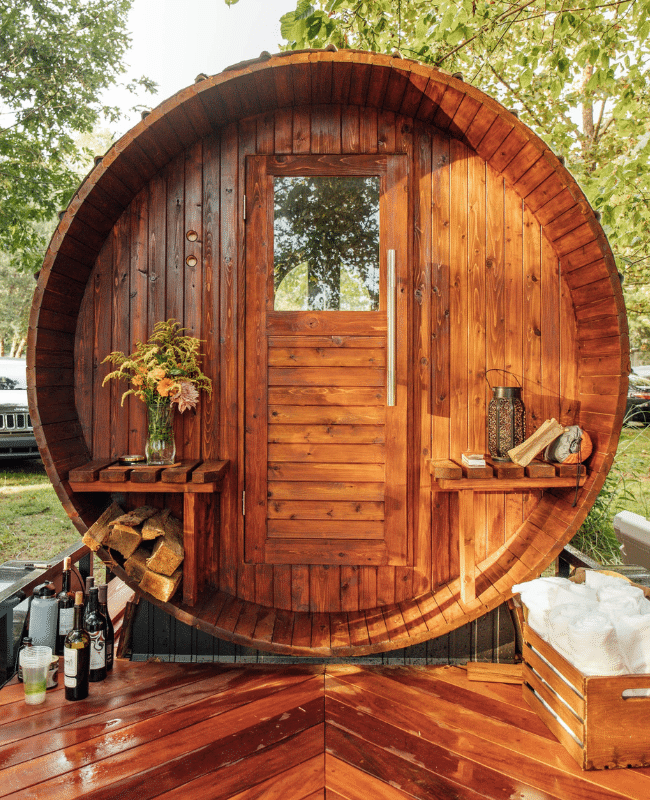 The Sauna
Nestled in the embrace of nature, our traditional wood fired Scandinavian barrel sauna beckons you to unwind. Averaging between a sizzling 195 and 200 degrees, it invites you to a retreat that melts away your stresses and revitalizes your soul.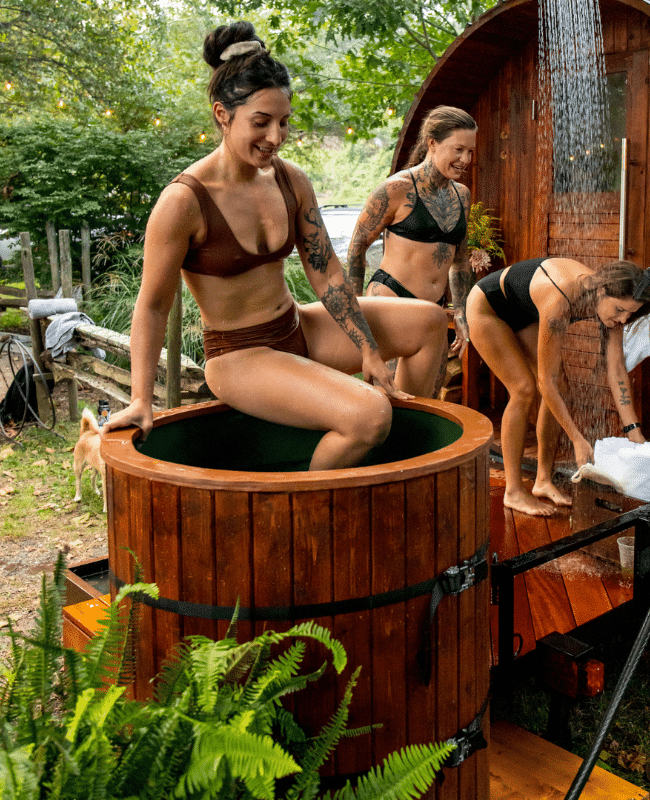 The Cold Plunge
Prepare for an invigorating embrace with our wooden barrel cold plunge. Hovering between 37 and 45 degrees, it offers a refreshing dip that ignites your senses and enhances your wellbeing.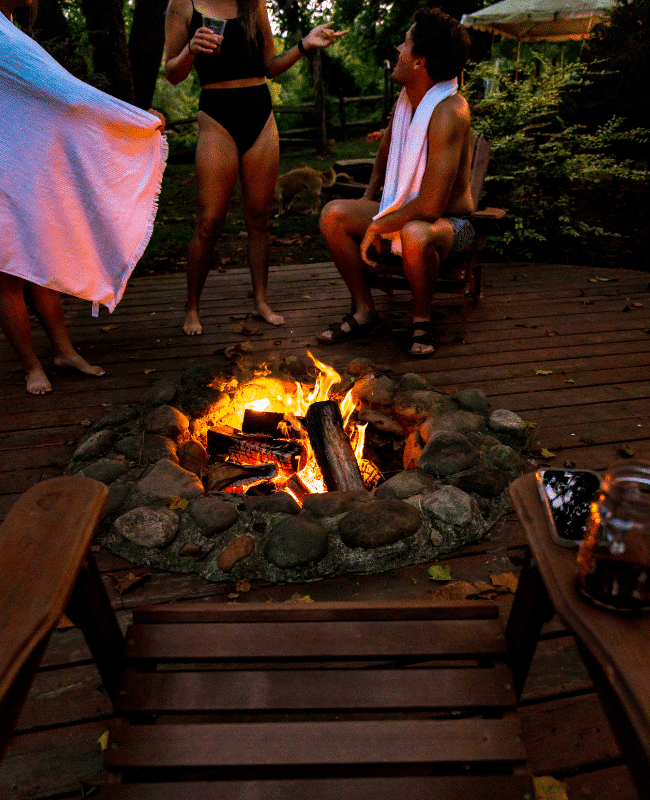 The Fire
On cooler days, pull up a seat by our inviting fire pit, your go-to spot for a bit of warmth and friendly chats on those cooler evenings. Swap stories, soak up the cozy vibes, and get lost in the lazy dance of the flames.